In case you missed it, here are all the promo cards coming out for Dark Ascension! We still have some space for the Buy a Box promo, but I would hurry in to make sure you get one!
Dark Ascension Prerelease
The
Dark Ascension
Prerelease is January 28-29, which seems so far away now. But it's only three weeks! Less than that, in fact. And here's what's available for playing in one. While supplies last.
Dark Ascension Launch Party
A week after the prerelease,
Dark Ascension
goes on sale for real on February 3. And that kicks off the Launch Party, where this foil card lives:
Just like the prerelease card, you'll get it just for participating (while supplies last).
Dark Ascension Game Day
Dark Ascension
Game Day is February 25-26, and while supplies last, you'll get this for participating: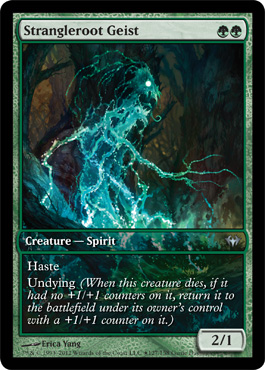 And if you make the Top 8, you'll get this!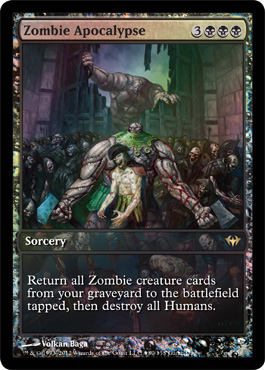 Dark Ascension Buy-a-Box Card
Finally, here's the "Buy-a-Box" card! It goes to the first twenty people to buy a Booster Box of
Dark Ascension
at participating locations. We'll post the locations later, but here's the card now!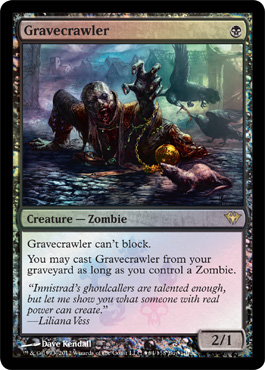 Here is the link to the Wizards article with this information.
Sean "Striderlotr" Banks